Congratulations to Our New Homeowners in Church Hill!
Posted by Tyler Rackley on Sunday, May 10, 2020 at 2:00 PM
By Tyler Rackley / May 10, 2020
Comment
Chris and Andrew are the picture perfect family with their sweet dog, Bruce, and their lovable, three-legged cat, adorably named Kitten. When they started to think about buying a new home, they knew they wanted an open floor plan with plenty of space to entertain, a large master with an En-Suite, and outdoor space for Bruce to run around in a yard. They also knew they wanted to stay in historic Church Hill, where they already owned a luxurious condo in the Nolde Bakery Building.
It wasn't long before they realized that getting everything on their wish list meant buying new construction. As with all new construction, you need someone who can oversee the process for you; managing the moving pieces and parts that are constantly shifting and need attention. That is when they contacted Matt Pritchett, one of our Buyer Specialists and Property Manager, to help them navigate the new transaction.
They had an established relationship with Matt and knew his property management experience would be helpful in overseeing the construction of their new home. Matt understood the importance of working closely with Rachel Puffenbarger, our Closing Coordinator, to make sure all punch lists, repair addendums, inspections, appraisals, and so much more were completed on time. They worked in tandem to meet all the deadlines and make sure Chris and Andrew could close on their new home.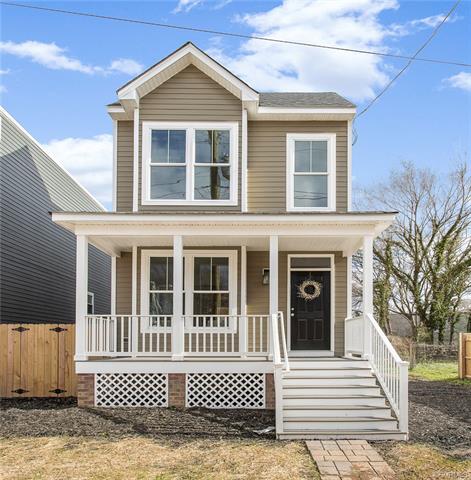 We are happy to report they have moved in recently and are looking forward to entertaining in their gorgeous new home.
From all of us at The 20/20 Team, Welcome Home Chris, Andrew, Bruce and Kitten!