Easy Ways to Organize Your Home Office
Posted by Tyler Rackley on Saturday, January 2, 2021 at 2:21 PM
By Tyler Rackley / January 2, 2021
Comment
Create a Workspace That Will Work for You
More of us are working remotely. According to the U. S. Census Bureau, 5 million people (3.6% of the U.S. employee workforce) currently work from home in some capacity. For those of us who don't have a dedicated home office, we have to be resourceful in creating a workspace that separates our home life from our work life.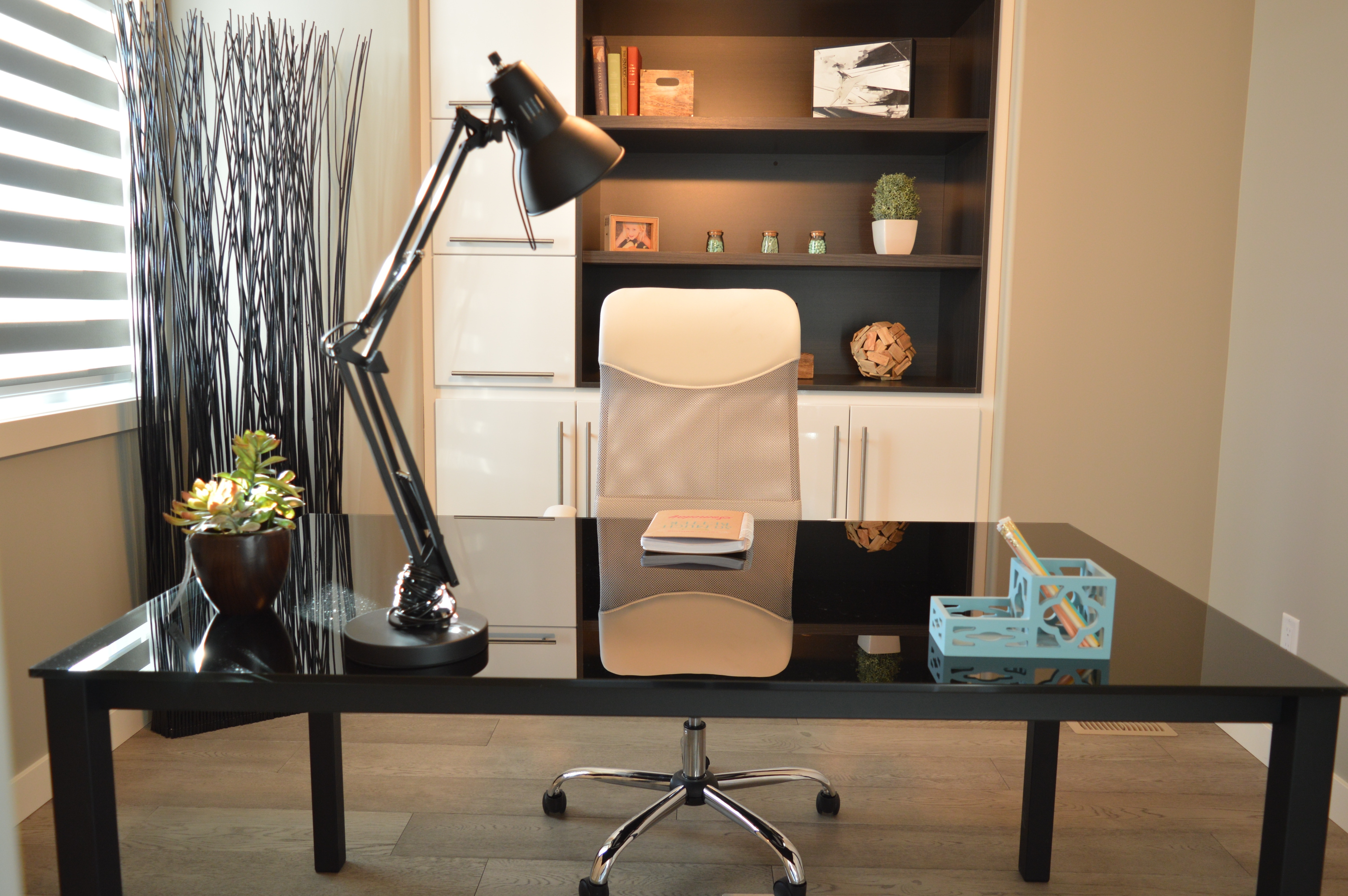 1. Ditch the Desk
Opt for a large, streamlined work table instead. It can provide ample space for more than one monitor, a table lamp, or a printer. Utilize desk caddies or desk organizers to free your space of clutter and keep office supplies in order.
2. Add a Credenza

Think beyond filing cabinets for storage options. Not only are credenzas more visually appealing but you can combine paper work files with personal items such as stationary, pens, and notepads, keeping it out of sight but within reach when you need it.
3. Invest in an Ergonomic Chair
While it might be tempting to pull up a chair from the dining room, trust us, your back will thank you if you purchase a supportive chair. Ergonomic office chairs offer the ability to adjust the height, provide built-in lumbar support, and have adjustable backrest and armrests. Investing in a good work chair will assure you have the back support you need when you're sitting for long hours.
4. Find the Light
Setting up your home office where you get as much natural light as possible not only boosts your productivity but also your mood! Adding desk lamps can brighten your space, just be careful with overhead lighting as it can create a glare on your computer screen. Finding the right task lamp can add light exactly where you need it.
5. Protect Your Electronics
Whether your using your company laptop or your personal monitor, make sure to back up your data on an external hard drive. Ensure you have plenty of outlets by installing a power strip, some offer up to ten outlets and four USB charging ports, so you can keep all your electronics fully charged.
At the end of the day, you want to create a work space where you can be comfortable, productive, and efficient.