Prep Your House for Professional Photos
Posted by Tyler Rackley on Wednesday, July 7, 2021 at 12:50 PM
By Tyler Rackley / July 7, 2021
Comment
Preparing your home for professional photography is easier than you think. Follow our step by step process, for prepping the exterior and interior, and you'll be ready to capture the magic of your home and bring buyers to your front door!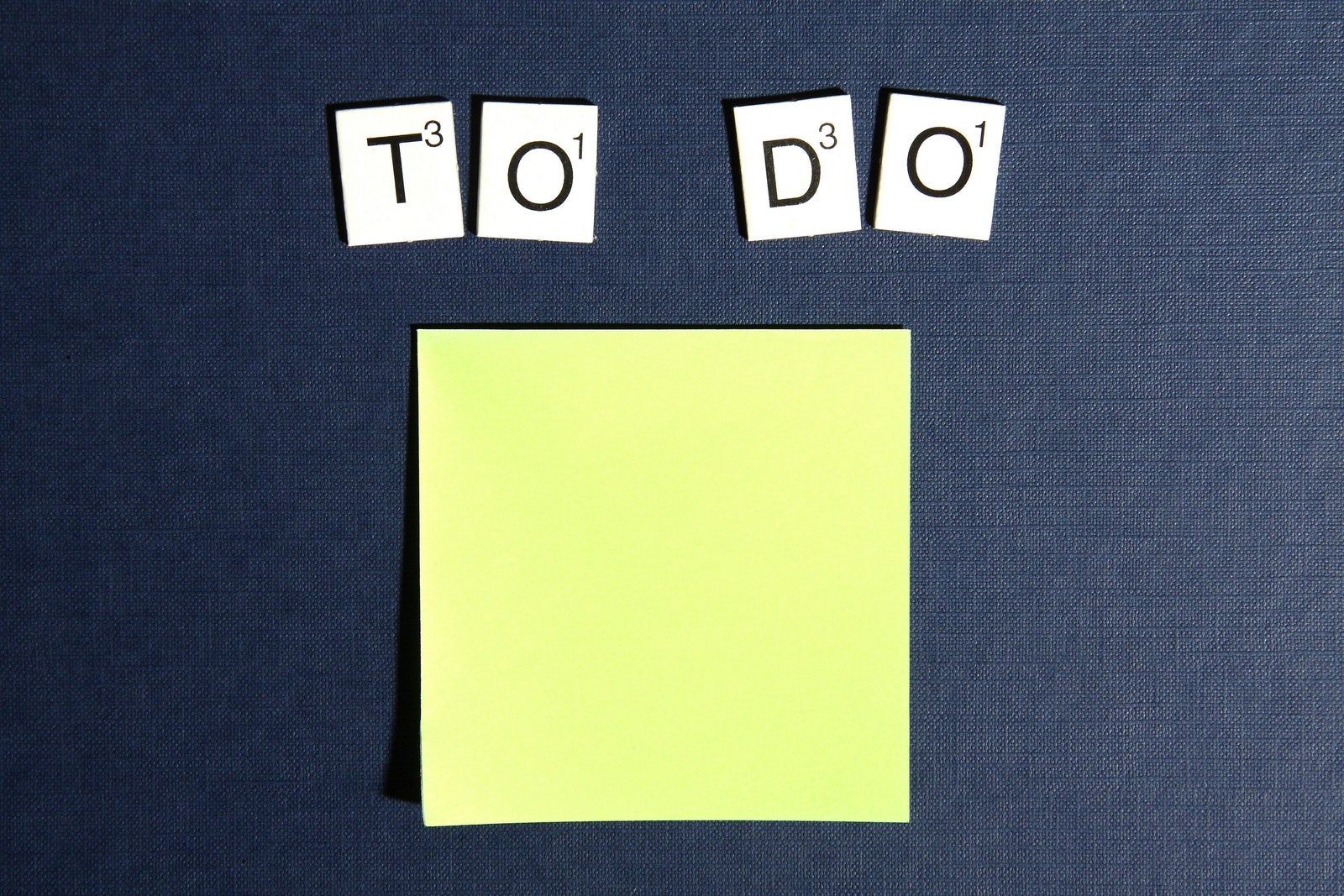 The most important part of this plan is to enhance your home's present value. We've found it helpful to break down the necessary steps into the week before and the day of the photo shoot.
One week prior to the shoot:
Exterior-This is where the old saying, "You only get one chance to make a first impression" really rings true.
Clean up the yard by removing leaves or weeds, cut the grass, and plant seasonal flowers, if flower beds need updating.
If necessary, power wash the exterior of the house, driveway, patio or front porch.
Clean all windows and doors outside.
Check that all lightbulbs are in working order.
If you have a pool, remove the cover and any floating devices. Skim the top and remove any debris.
Wipe down outdoor furniture or lawn decor. Open your patio umbrella if you have one at an outdoor table.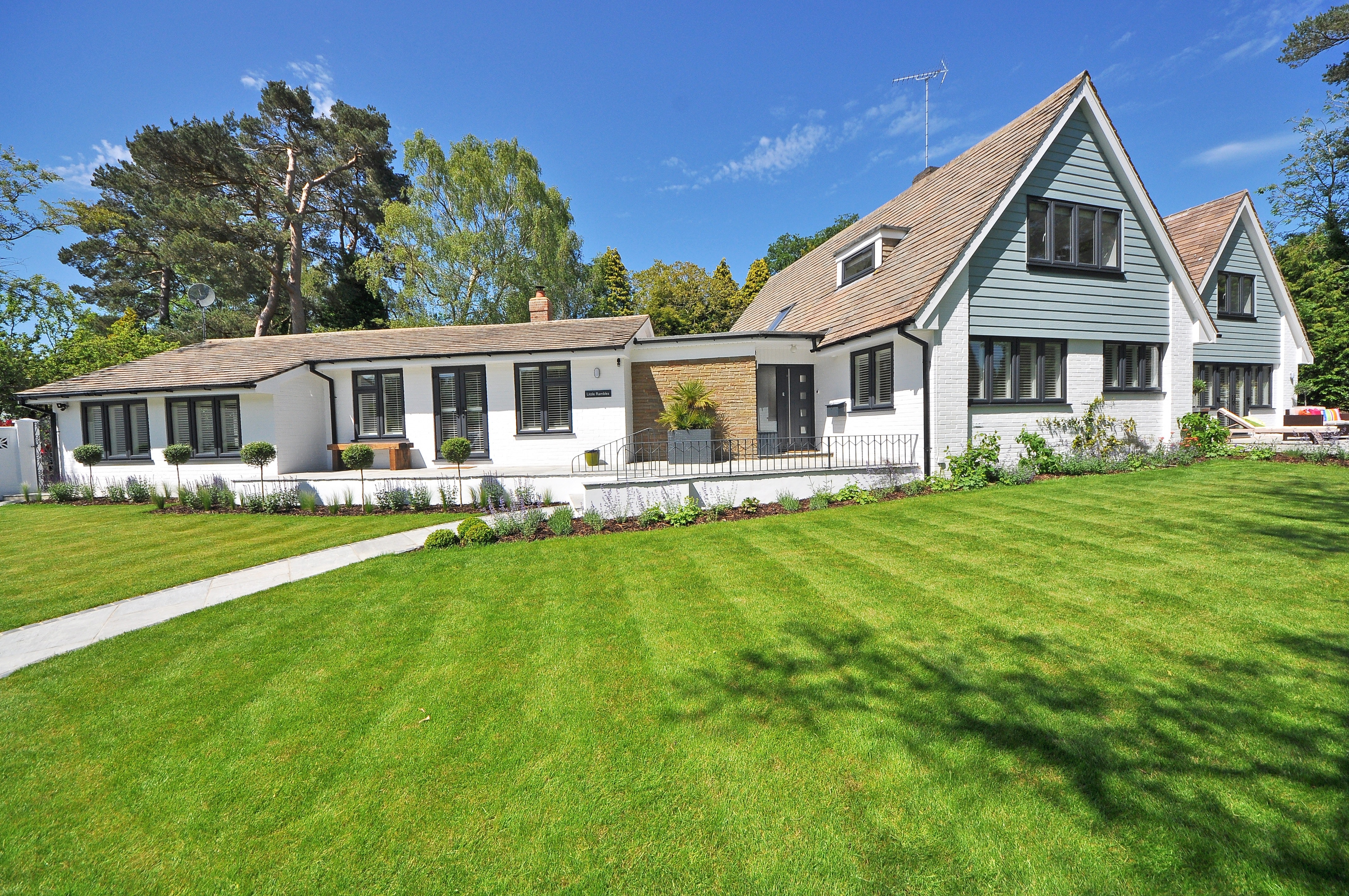 Interior- Now is the time to make the inside of your home sparkle. One of the most important things you can do is to make sure your home is super clean- no area should be overlooked including faucets, switch plates, any molding, and window sills.
The key is to simplify and streamline each room.
Remove clutter- old mail, magazines, newspapers, books and knickknacks- anything that can be discarded or that you're not using anymore can be placed into storage bins or out of sight.
Replace any lightbulbs that are not working.
Conceal cable boxes, cords, or remotes.
Go room by room and deep clean. Wash windows, wipe down counters, cabinets, appliances, walls, vacuum and mop floors.
If necessary, have carpets cleaned or pick up runners and throw rugs so that floors can be clearly seen.
Organize kid's rooms so that toys, books, and games are placed in bins or in closets.
If you have pets, if possible, have them off the property during the photo shoot.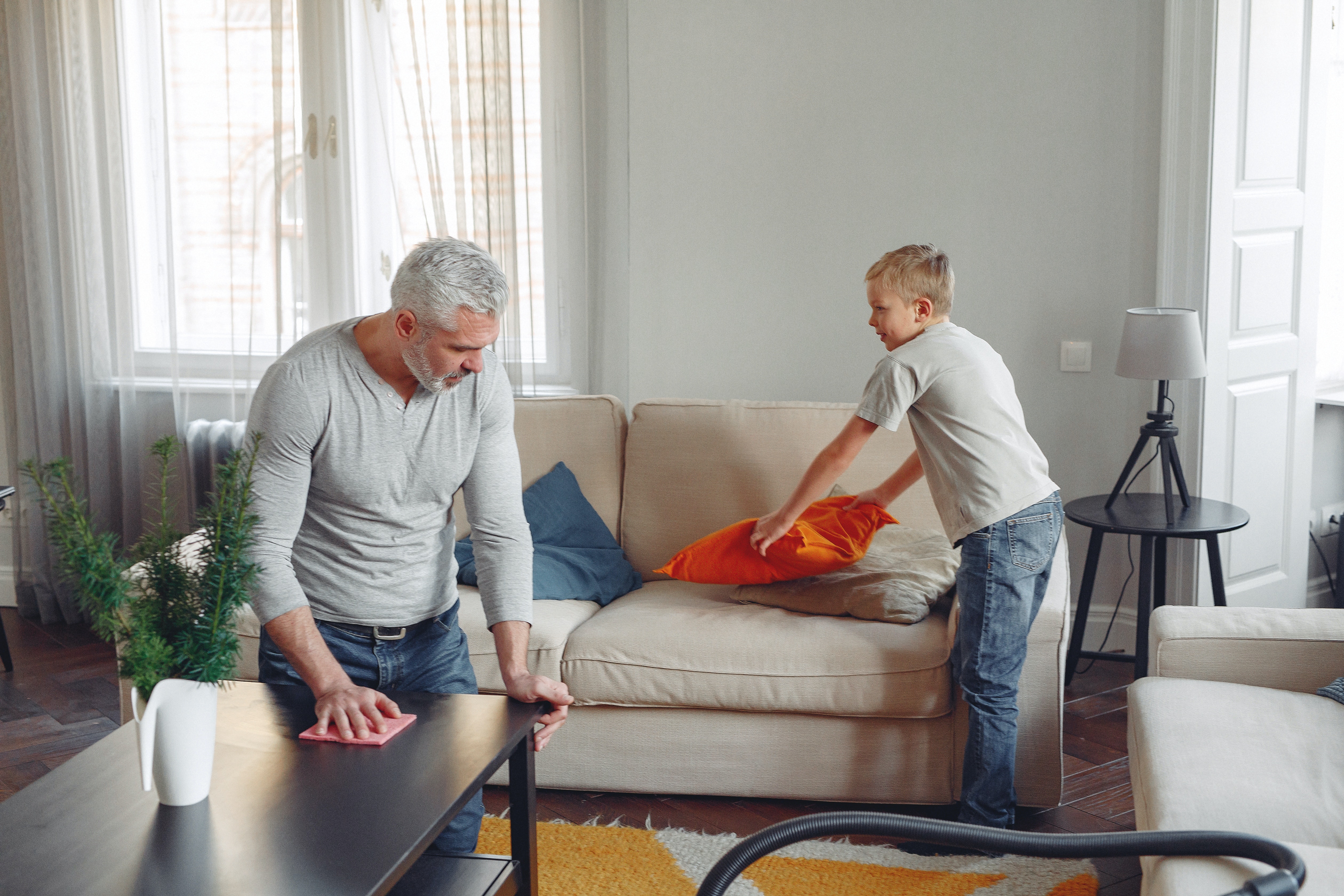 The day of the photoshoot:
Exterior:
Remove cars from the driveway and park them away from the front of the home.
Make sure garbage cans, recycling bins, garden hoses, and any items cluttering the front or back yard are out of sight. If possible, place grills in the garage or shed.
Sweep the sidewalk, pathways, front porch and driveway.
Interior:
Starting at the front entry, vacuum and mop all the floors throughout the home. Straighten pillows on furniture, open blinds and curtains, turn on all lights or lamps but leave ceiling fans off.
Touch up kitchen surfaces and appliances, glass tables, bathroom counters or mirrors, or any areas that might have smudges or fingerprints that need to be removed.
Remove small appliances from kitchen countertops and place any sponges or soap dispensers under cabinets. Also, take down any magnets or pictures you may have placed on the refrigerator, as well as anything on top of the fridge.
Remove any dishtowels hanging on hooks or appliances.
Consider relocating trash cans to concealed spots temporarily, this includes in the kitchen. bathrooms, and bedrooms.
If you have a dining room or eat-in kitchen, set the table with place settings, fresh flowers or a decorative bowl in the center of the table.
Be sure beds are made, pillows are fluffed, and items are off the floor in all rooms.
Turn off all computers and TV's, tuck away remote controls.
In bathrooms, remove all personal belongings and toiletries from bathtubs/ showers and counters. Put down the toilet lid and replace the roll of toilet paper. Remove any toilet accessories such as brushes or plungers.
If possible, hang white towels on towel rack.
Take a final walkthrough before your photographer arrives and look at your home from the eyes of a prospective buyer. Is it presented the way you would like it to be photographed? If not, make the small changes needed, if so, then sit back and relax, your job is done.