Make a Statement From Room to Room
Posted by Tammy Gray on Tuesday, April 14, 2020 at 1:29 PM
By Tammy Gray / April 14, 2020
1 Comment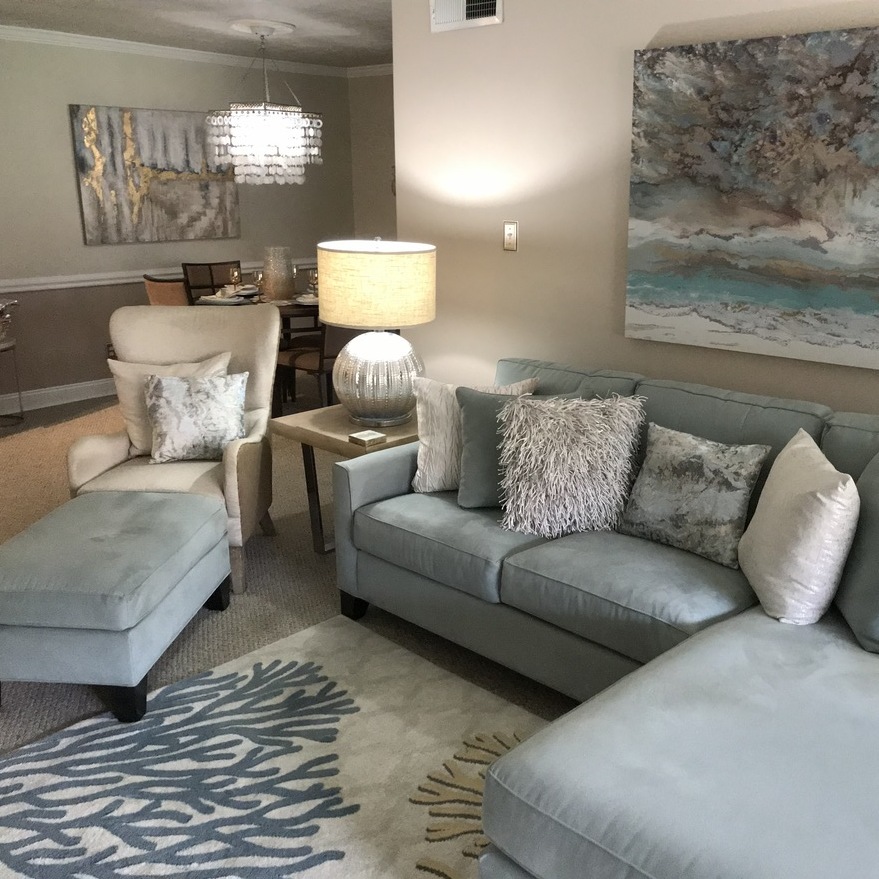 When my husband and I bought our condo it had been newly renovated and freshly painted, but it lacked personality and needed some personal touches to make it feel like our home. Luckily, we share the same aesthetic and wanted to create a contemporary, coastal retreat for our new home in Richmond.
The coast of South Carolina has special meaning for us so we decided to incorporate artwork, pillows, and decorative accents that we found on our travels to the Palmetto state. We also utilized national chains such as Home Goods and Pier 1 for some furniture pieces and lighting options.
It took us about a year to finish the whole condo and we did most of the work ourselves, which helped to keep costs down. With so many of us home right now, it's the perfect time to make little updates without spending much money. However you start your new project, you can use some of the same ideas to update your space!
1. Start small but think big
We started room by room, sometimes a pillow, a rug, or a piece of art was the inspiration and at other times we started with four or five paint samples and narrowed it down from there. Once we had a focal point then we were able to expand on the vision for the room. For our dining room, it was the chandelier below that I found on clearance at Pier 1; it complemented the dining room table I already had.
2. Details make the difference
We added decorative fish and crab door pulls to our guest room and office doors in lieu of traditional doorknobs. We replaced switch plates, electrical outlet covers and air registers with brushed nickel or bronze to match the room's decor. This is a quick way to dress up a room without spending much.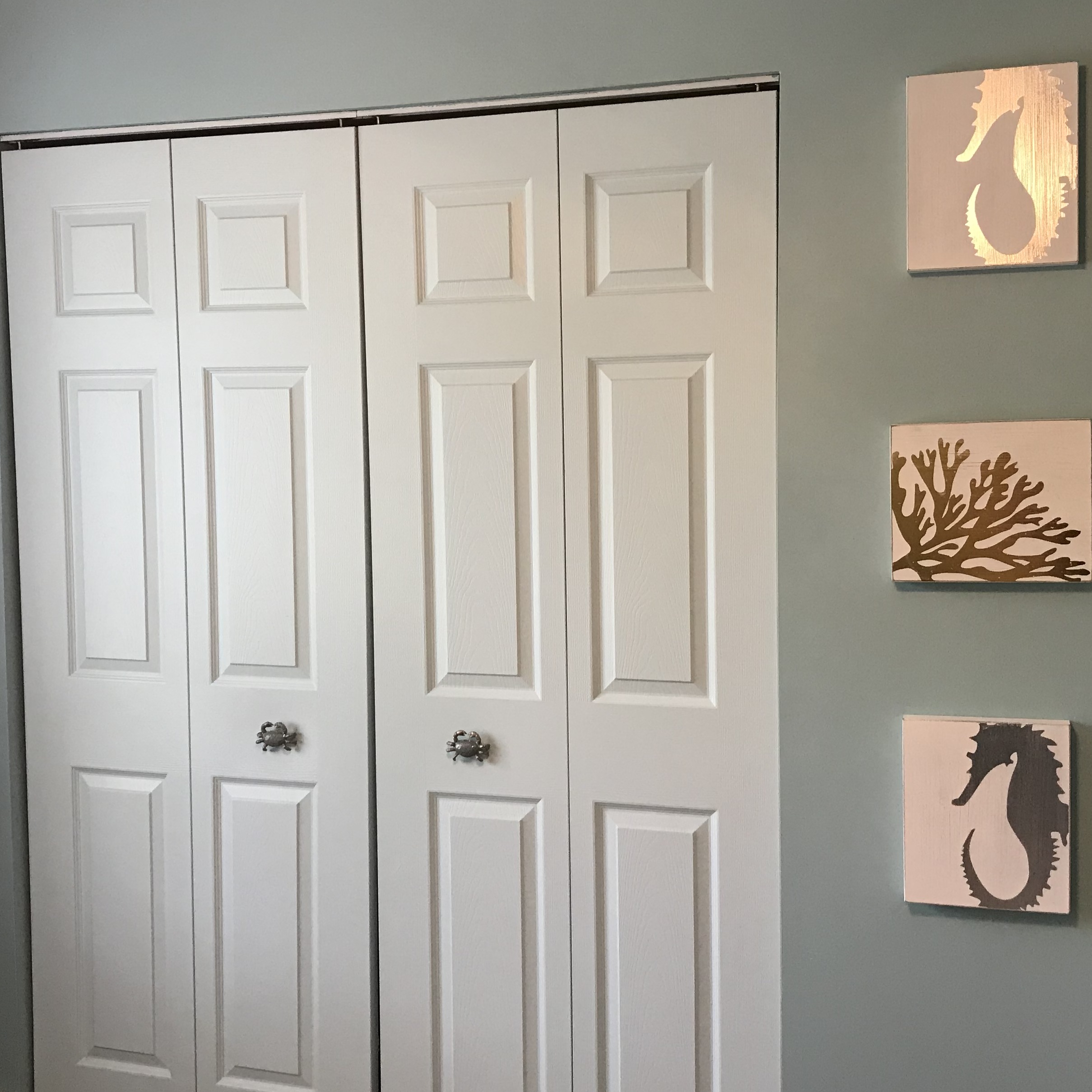 3. Pillows add texture and color
Pillows add instant charm and character to living rooms and bedrooms. Varying the shapes and sizes, as well as fabric background of your pillows, adds visual appeal to your room.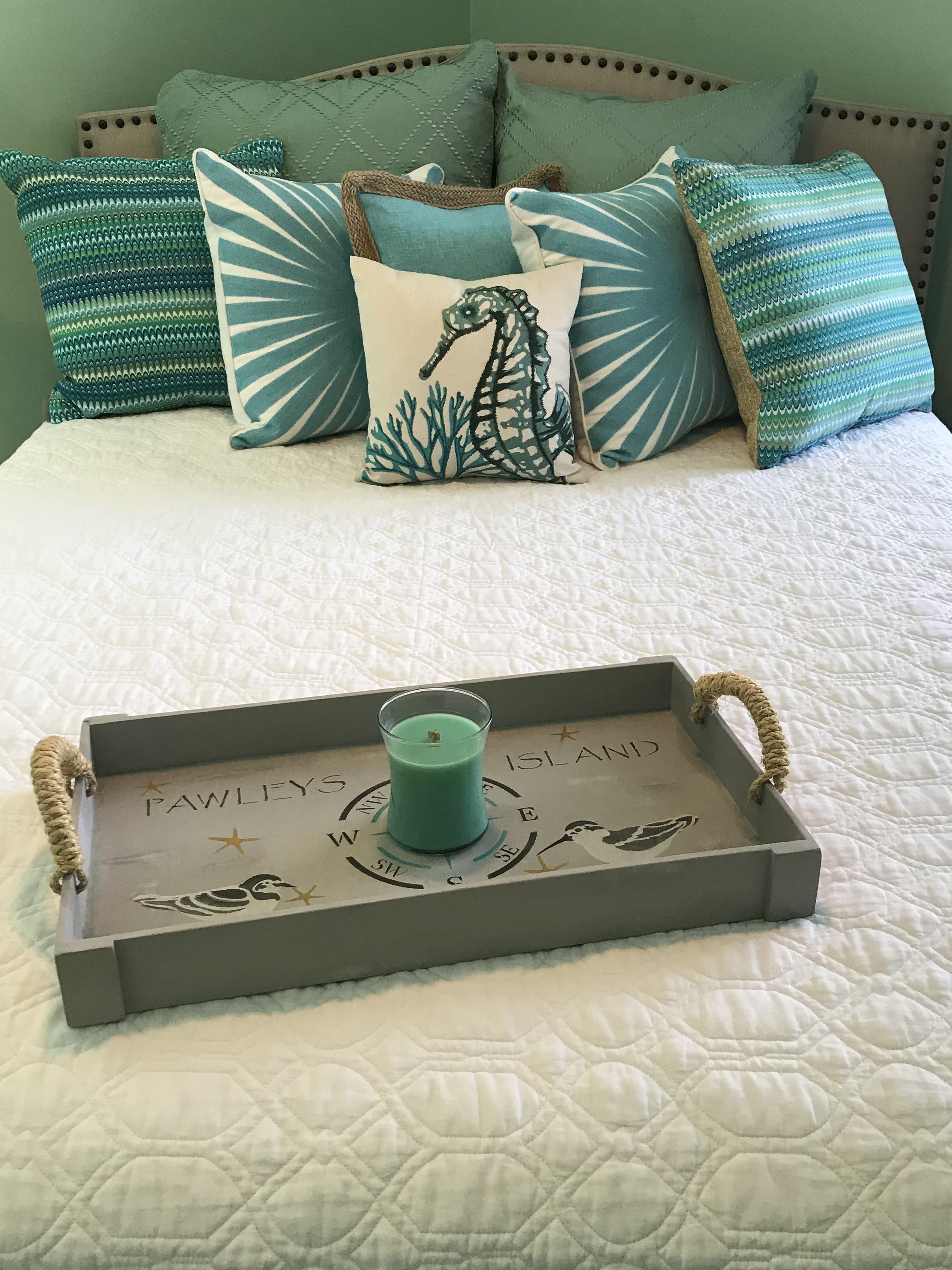 4. Accent lights illuminate the way
To make up for a lack of natural light in our hallway, we installed wall-mounted accent lights and placed them facing down on artwork so it illuminated both at the same time.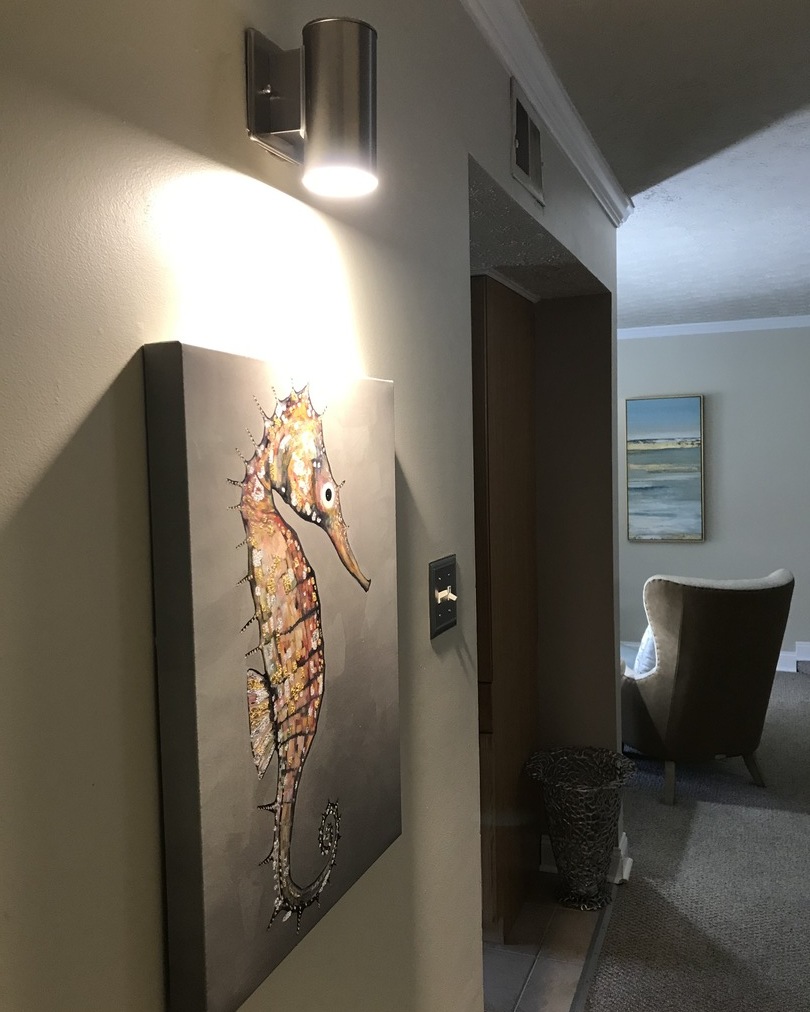 4. Grey is the new neutral
When we started looking at grey paint for our master bedroom, I had no idea that there were more than fifty shades of grey! To narrow down the right tone, we bought Color To Go samples from Sherwin Williams that cost about $6 and put each paint swatch on the wall next to each other. This helped us eliminate the colors that did not work and ultimately saved us time and money by choosing the right shades that we went with below.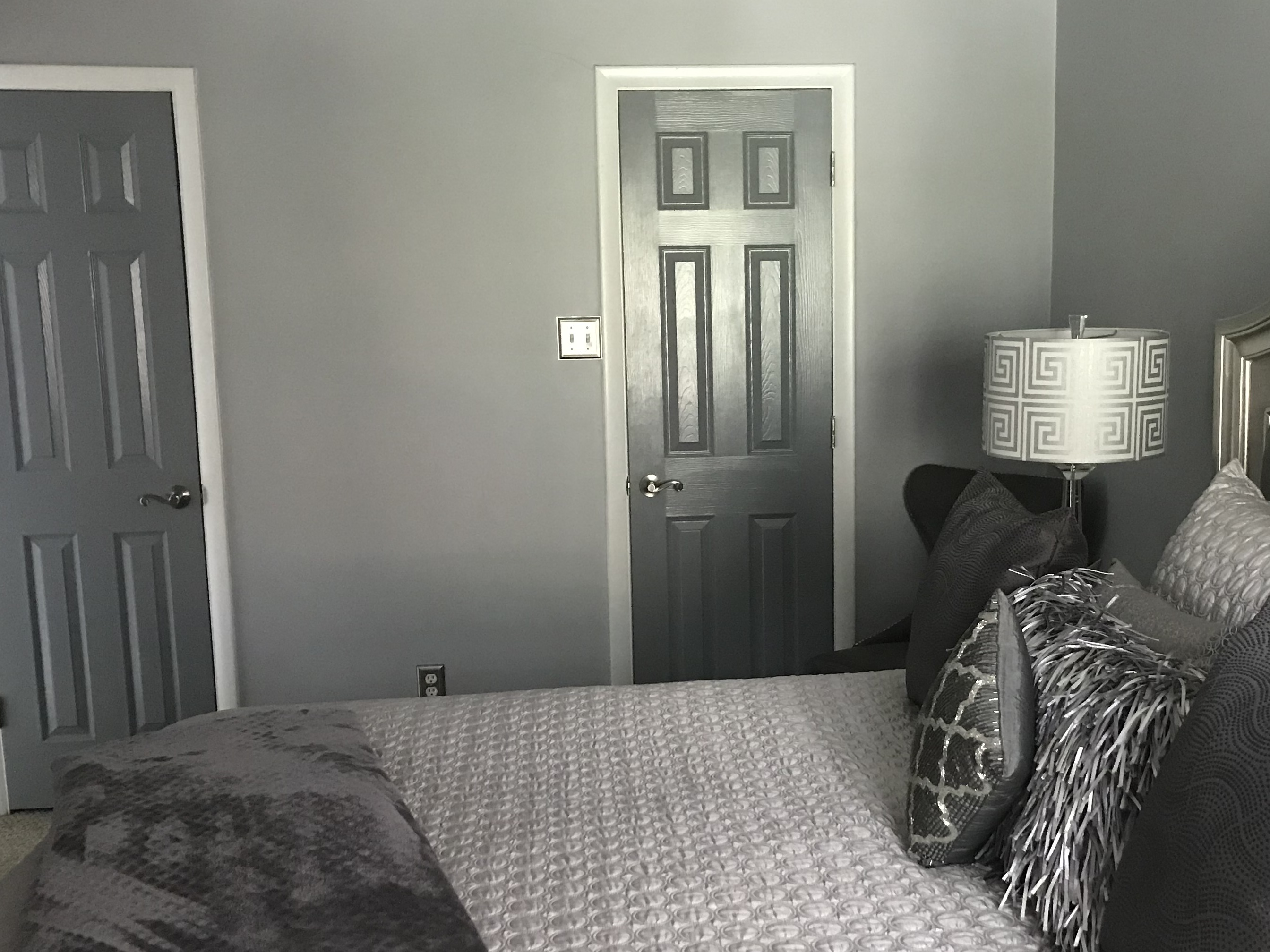 5. Master the Art of art
You don't have to know the difference between a Picasso and a Cezanne to love art when you see it. I searched for a year before I found the perfect painting for a wall in in my bathroom while I fell in love with other pieces the moment I saw them. Art comes in many forms, so whether that is sculpture, tapestry, or drawings, finding a place for it in your home helps to express your creative side.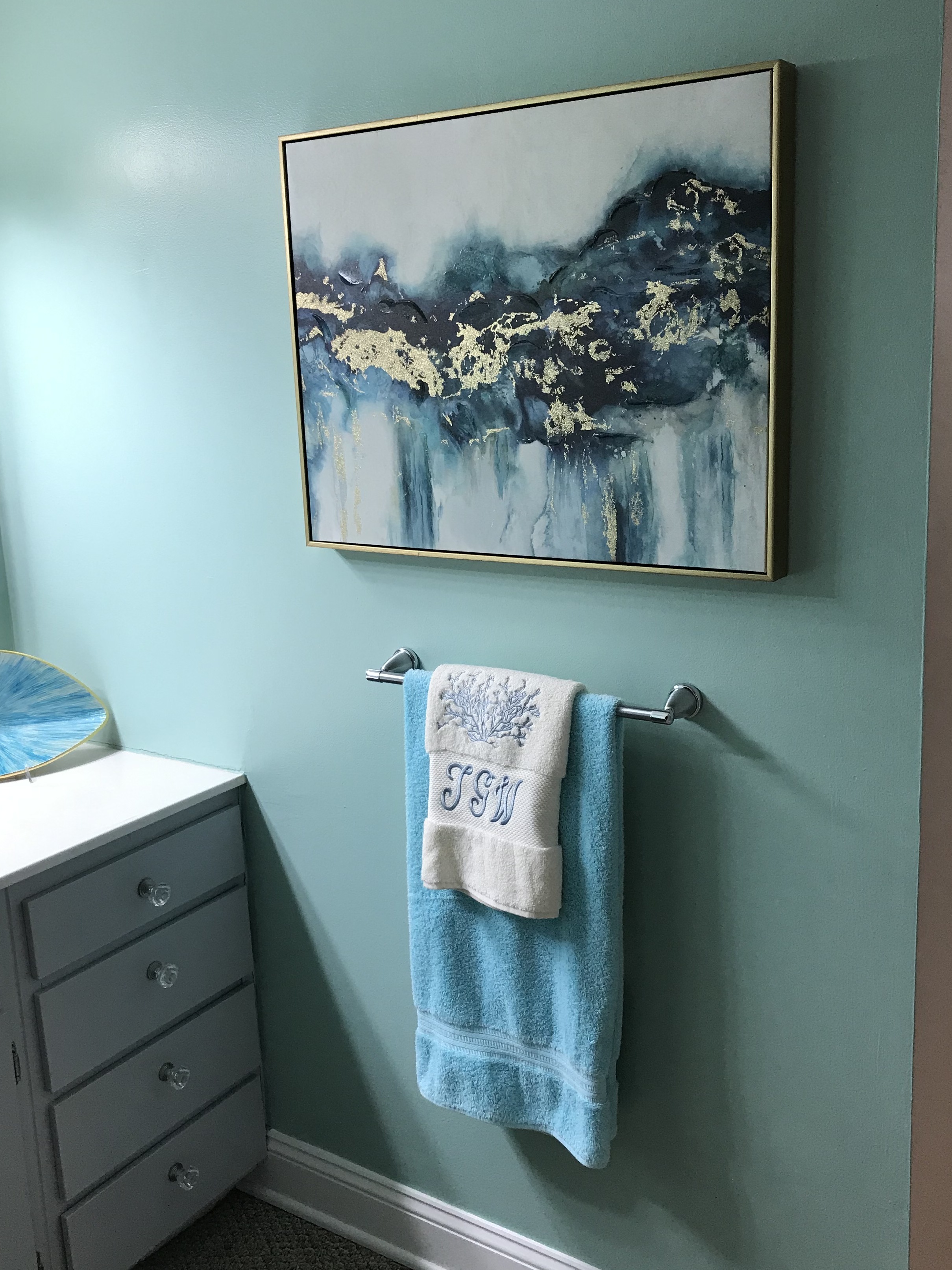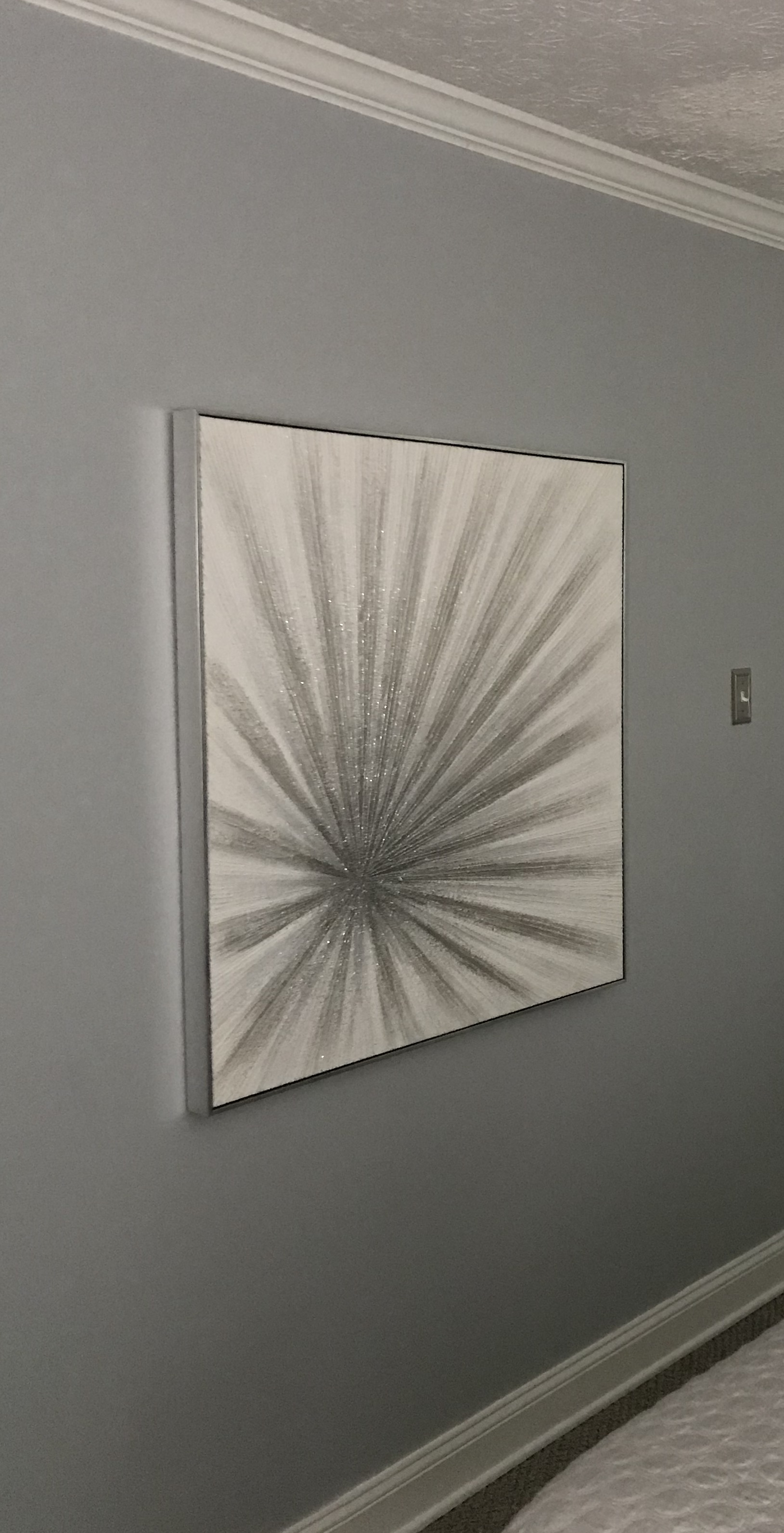 We would love to know if you have made any updates to your home lately. Send us an email or leave a comment below.