What You'll Love About Chesterfield
---
The Amenities
An amazing quality of life, a rich history, beautiful scenery; Chesterfield has something for everyone!
The Employment
Chesterfield is home to several top companies and has a very low unemployment rate of just 3.7%.
The Weather
Sunny summer days, mild winters, and early springs are just three more reasons to love Richmond!
---
Chesterfield Real Estate
Find your ideal home in Chesterfield! Contact us today for more information on real estate and homes for sale in Chesterfield.

Come Explore Life in Chesterfield
Recently ranked as "The 17th Best Place to Live in America" and "One of the 100 Best Communities in America for Young People" it is easy to see why people love to call Chesterfield home. Bordered by the mighty James and Appomattox Rivers, this lively community serves as a celebration of the American spirit and the brilliance of natural wildlife.
Discover the charming Victorian homes of Bon Air; the meticulously planned neighborhoods of Brandermill and Woodlake; the small-town charm of Midlothian, recently named to Money Magazine's "Top 100 Places to Live"; and the award winning community of Hallsley, selected as the 2017 Best Community in America. It's all here: history dating back to the 1600s; miles of breathtaking biking and hiking trails; adventures for kids of all ages; local restaurants and regionally produced craft beers. Chesterfield has everything you're looking for.
---
Spotlights of Chesterfield
| | | | | | | |
| --- | --- | --- | --- | --- | --- | --- |
| | | Parks & Rec | | | | Local Attractions |
| | | If you are in love with the great outdoors then Chesterfield County is the place for you. The county boasts over 50 public parks and athletic facilities, including 7,919 acre Pocahontas State Park a true oasis for nature lovers. There is something for the thrill-seeking paddler, woodland hiker, and dedicated athlete alike. | | | | Regardless of if you're into the great outdoors, American history, upscale shopping, or food; there's an attraction for it in Chesterfield. Experience a rousing re-creation of 17th-century settlement life in Henricus Historical Park, walk on the wild side at the Richmond Metro Zoo, or treat yourself to a gourmet meal. You are never far from an adventure in Chesterfield. |
| | | | | | | |
| | | Employment | | | | Education |
| | | A number of major companies and businesses call Chesterfield home. It is a county of white-collar professionals and the economy is driven by big business, computers, and e-commerce. Unemployment is generally low at about 3.7%, and its largest employers include Chesterfield County, Amazon, the U.S. Department of Defense and HCA Virginia Health System. | | | | Chesterfield County is full of excellent educational opportunities. Chesterfield County Public Schools currently educates more than 58,000 Students, is home to 38 elementary schools, 13 middle schools, 11 high schools, and a technical center. The county strives to provide an innovative and relevant education that engages all students and instills in them the love of learning. |
| | | | | | | |
| | | Shopping & Dining | | | | Community Events |
| | | In recent years, the Richmond Metropolitan area has acquired a reputation for having world class shopping and dining. Chesterfield County is no exception! It is home to several malls, shopping centers, and renowned restaurants. | | | | With a wide variety of community events there are many way to enjoy Chesterfield County! Listen to special lectures and workshops at the local library, get your groove on at an outdoor concert, or attend one of the many fabulous family friendly festivals. |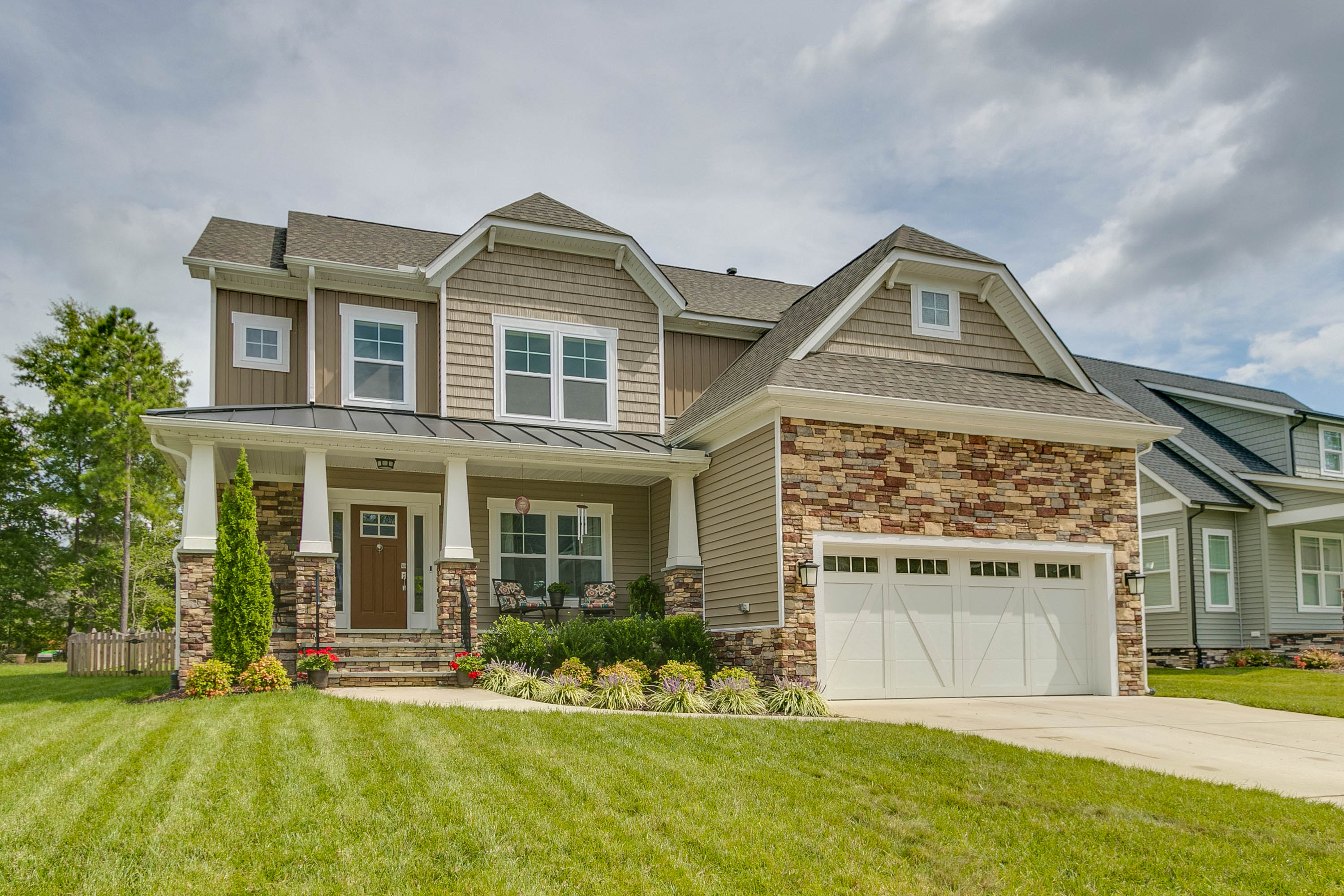 ---
Your Chesterfield Real Estate Search