What You'll Love About Hanover
---
The Amenities
Highly sought after schools, historical sites, convenient location; There is so much to love about Hanover!
The Employment
Hanover County businesses are part of Richmond's flourishing corporate community. Hanover has a very low unemployment rate of just 3.4%.
The Weather
Sunny summer days, mild winters, and early springs are just three more reasons to love Richmond!
---
Hanover Real Estate
Find your ideal home in Hanover! Contact us today for more information on real estate and homes for sale in Hanover.

Come Explore Life in Hanover
Founded in 1720, Hanover County is approaching its 300th anniversary. Hanover is filled with history and currently has 39 sites on the National Register of Historic Places or the Virginia Landmarks Register, 56 Virginia Historical Markers, and was home to Patrick Henry, the "voice of the American Revolution", for most of his life.
Hanover was a popular overnight stop on the stagecoach route between Richmond and Williamsburg during Colonial times due to its convenient location. It is still popular today for many of the same reasons. Located just minutes outside of Richmond and only a few hours from DC it is a popular suburb for those who work in either location. Its location combined with a strong local economy, high quality of living, and festive community events are just a handful of the reasons Hanover is so highly sought-after.
---
Spotlights of Hanover
| | | | | | | |
| --- | --- | --- | --- | --- | --- | --- |
| | | Parks & Rec | | | | Local Attractions |
| | | The Hanover County Department of Parks and Recreation offers over 500 acres of parkland including beautiful trails, historic landmarks, athletic fields, relaxing shelters as well as safe accessible playgrounds. The Department of Parks and Recreation also offers a variety of events throughout the year for all ages and interests. | | | | With miles of wide open space to explore, you can discover history or adventure easily in Hanover County. Here you can enjoy the great outdoors, conquer the thrills of Kings Dominion, or dine in a 225-year-old tavern that has hosted our founding fathers. With an assortment of restaurants, diverse shopping and hometown festivals, you are never far from fun in Hanover! |
| | | | | | | |
| | | Employment | | | | Education |
| | | Hanover County is part of the thriving corporate community in Central Virginia. Hanover boasts a diverse economic base which includes 12 Fortune 1000 headquarters, and well-established firms with advanced operations in the pharmaceutical, chemical, biotech, and semiconductor industries. | | | | Hanover County is home to one of the most sought after and highly ranked public school systems in Central Virginia. Hanover County is also is home to ten National Blue Ribbon Schools, has the 2nd lowest four-year cohort dropout rate and the second highest four-year cohort graduation rate in all of Virginia. Hanover is also home to Randolph-Macon College, located in the town of Ashland. |
| | | | | | | |
| | | Shopping & Dining | | | | Community Events |
| | | Hanover is a shopping paradise full of unique discoveries and wonderful treasures. Here you will find modern shopping centers, quaint locally-owned shops and everything in between offering handcrafted art, décor and accessories. | | | | Hanover is chock full of fabulous community events. There is something for everyone to enjoy here! Local favorites include down-home festivals like: The Hanover Tomato Festival, which celebrates one of the county's most valuable assets: the Hanover tomato, & The Ashland Strawberry Faire in historic Ashland. |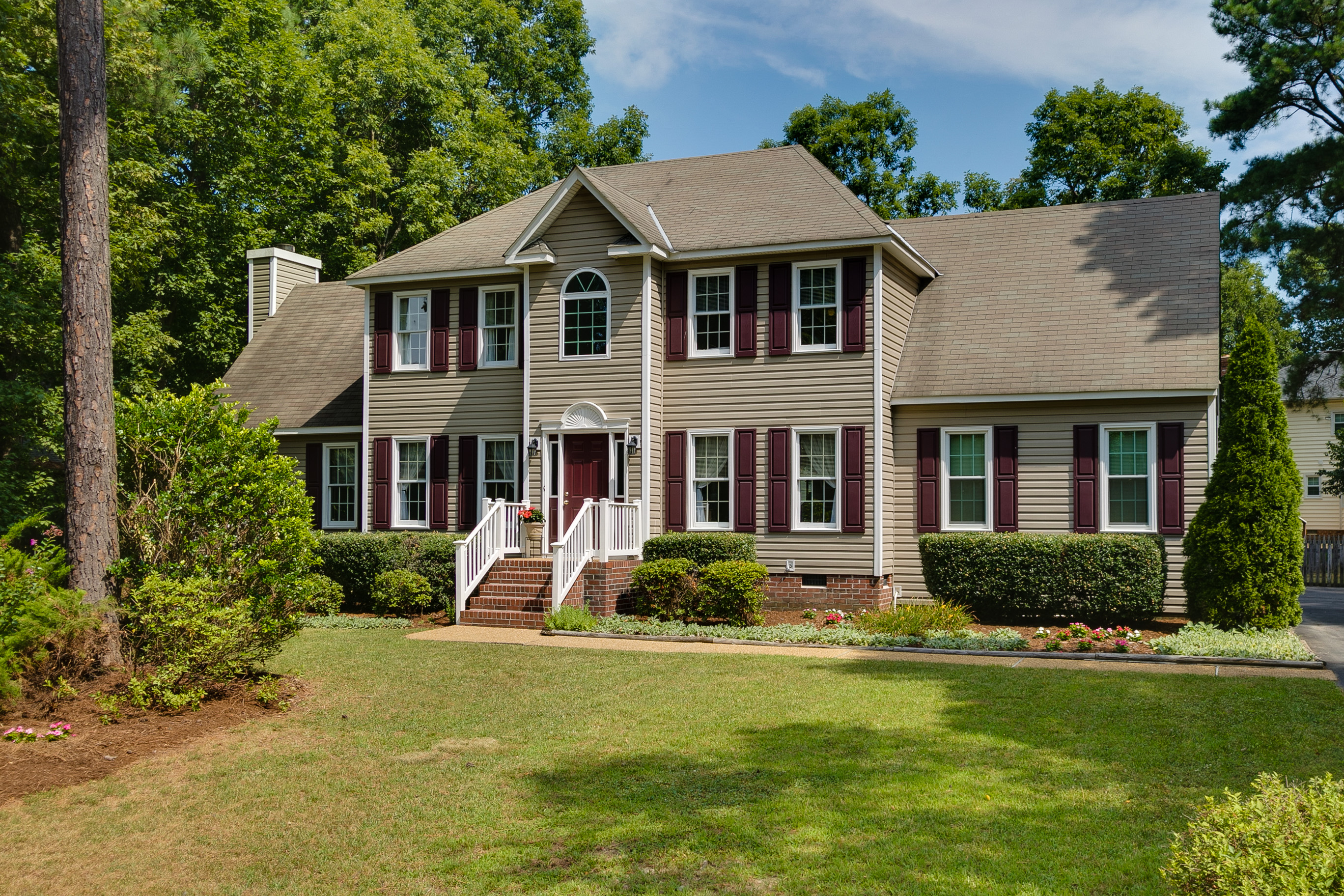 ---
Your Hanover Real Estate Search