What You'll Love About Richmond
---
The Amenities
Fantastic shopping, historical monuments, beautiful parks; Richmond has something for everyone!
The Employment
Richmond is home to several top companies and has a very low unemployment rate of just 4.4%.
The Weather
Sunny summer days, mild winters, and early springs are just three more reasons to love Richmond!
---
Richmond Real Estate
Find your ideal home in Richmond! Contact us today for more information on real estate and homes for sale in Richmond.

Come Explore Life in Richmond
As one of America's oldest cities, Richmond is a vibrant area rich with incredible American history. This is the place where Founding Father Patrick Henry declared "Give me liberty or give me death!" In Richmond, it feels as if anything is possible.
Discover gorgeous historic homes, a wide variety of historical landmarks, museums, and exhibits, and a friendly city atmosphere that's unlike anywhere else. It is the fourth most populous city in Virginia, creating a diverse population of residents who are proud to call Richmond home. A strong local economy, high quality of living, and festive community events are just a handful of the reasons this city is so highly sought-after.
---
Spotlights of Richmond
| | | | | | | |
| --- | --- | --- | --- | --- | --- | --- |
| | | Parks & Rec | | | | Local Attractions |
| | | Richmond makes it easy to get outside and play. Take a day trip to the James River Park, which hosts a wide variety of recreational opportunities, including whitewater rafting, paddling, fishing, tubing, hiking, mountain biking, swimming, and so much more. | | | | Whether you're into the great outdoors, American history, upscale shopping, or food; there's a major attraction for you to see in Richmond. Take a Riverfront Canal Cruise tour to see the sights via water, or treat yourself to a gourmet meal at any of the renowned restaurants in one of the hottest culinary destinations in the country. |
| | | | | | | |
| | | Employment | | | | Education |
| | | A number of major companies and businesses call Richmond home, and the area is driven by law, finance, and government. Unemployment in Richmond is generally low at about 4.4%, and is home to Dominion Resources, CarMax, and several major Fortune 500 companies. | | | | Richmond is a hub of excellent education opportunities. Home to 28 elementary schools, nine middle schools, and eight high schools, Richmond's education system is renowned for its comprehensive curriculums and highly trained teachers. Additionally, there are a number of private schools, four charter schools, and the Maggie L. Walker Governor's School for Government and International Studies. |
| | | | | | | |
| | | Shopping & Dining | | | | Community Events |
| | | In recent years, Richmond has acquired a reputation for having one of the hottest culinary scenes in the country. The city is home to a gourmet selection of local eateries, steakhouses, fine dining, breweries, and cafes. Upscale boutiques and major retailers alike call this area home. | | | | From educational workshops to cultural festivals and holiday celebrations, Richmond is a vibrant community that prides itself on its inclusivity. It's never been easier to find your place in this bustling community atmosphere. |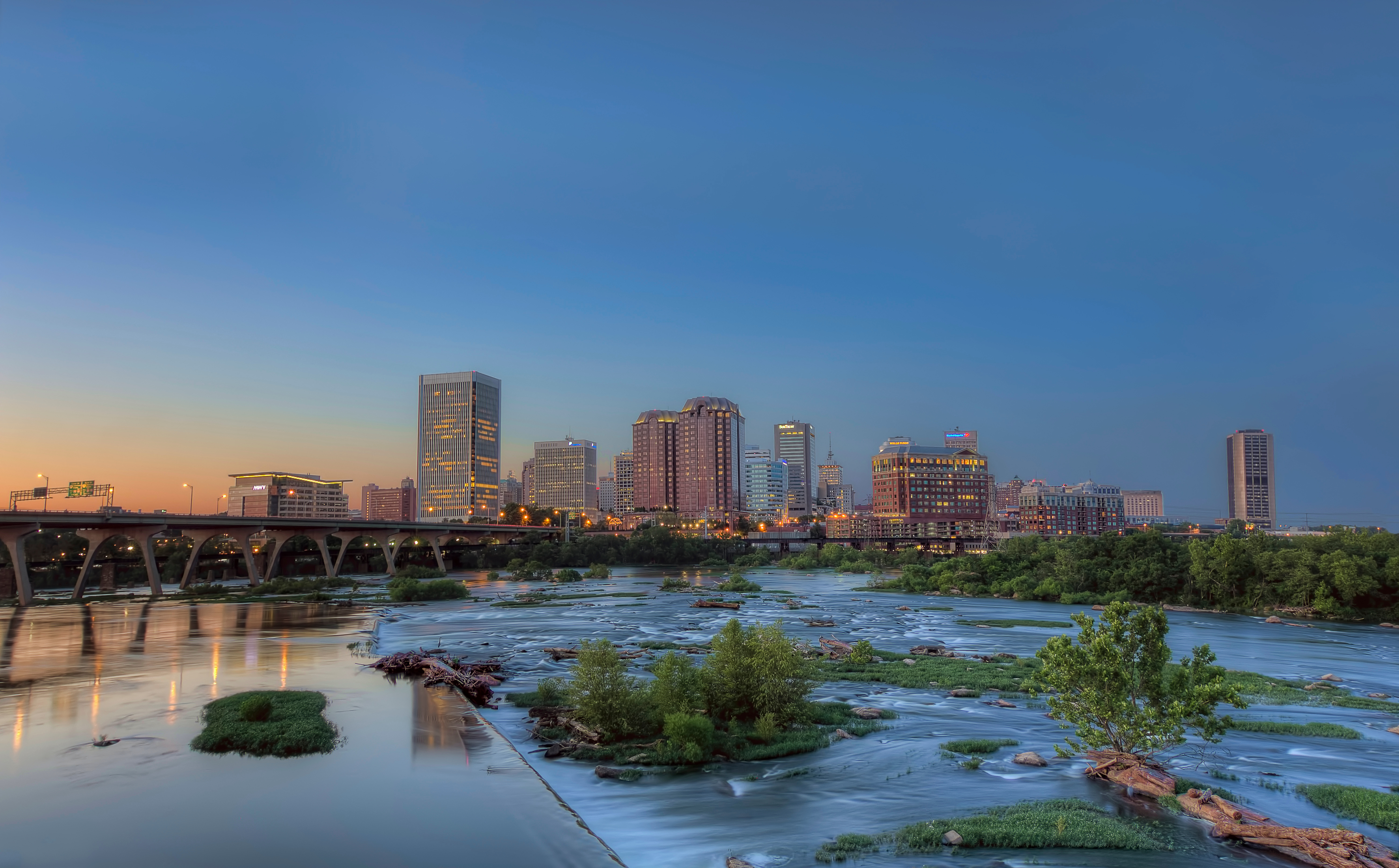 ---
Your Richmond Real Estate Search